Products – AEGIS-EW 3.0
Easily discover important insights
We guard your internet facing systems, so you can get on with business.
The AEGIS Early Warning System is a bespoke platform that monitors your systems, protects your digital perimeter and ensures you're alerted to vulnerabilities in real-time. By using AEGIS-EW you can be confident that your organisation is protected from malicious attacks.
AEGIS-EW is an innovative online platform that gives you visibility over all your digital assets. We give you complete control of your cyber security risk and make it easy for you to be cyber safe.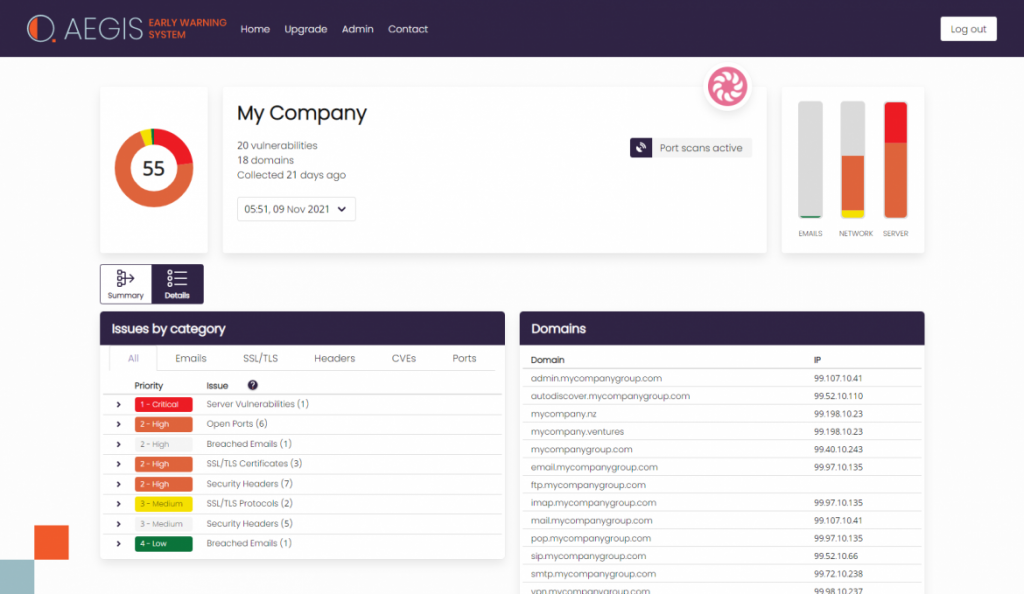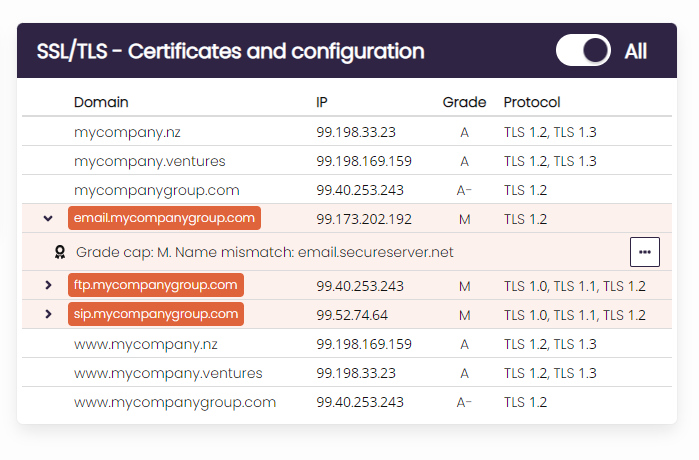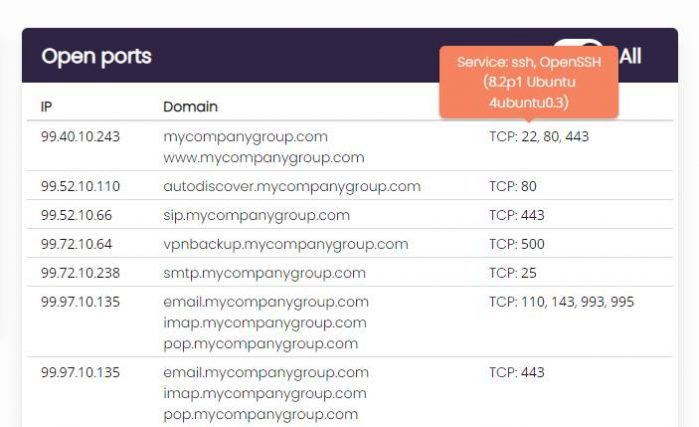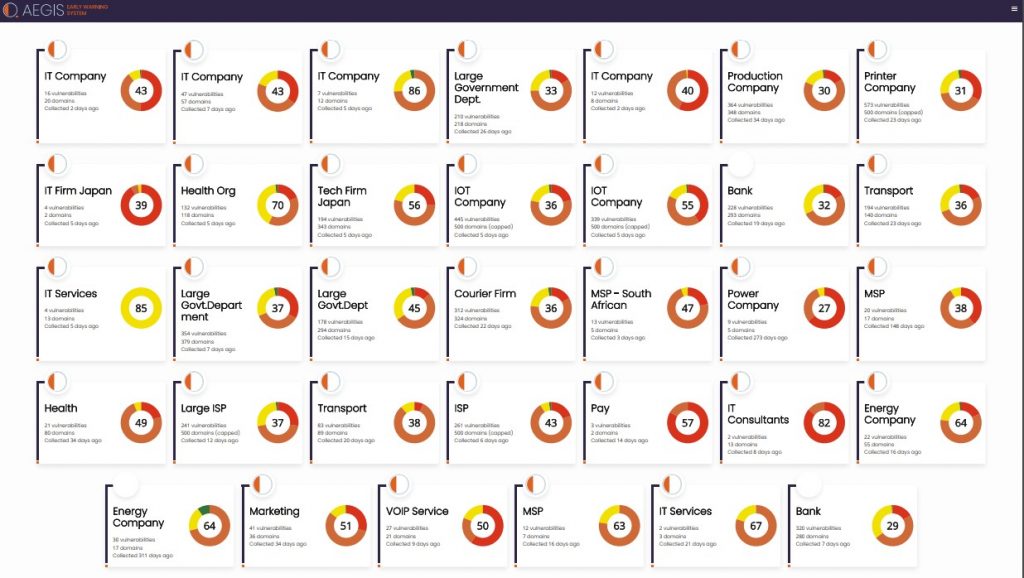 We detect any vulnerabilities & unsecured ports on your servers that can be used by hackers to access your system.

We review your customer data to ensure your SSL & TLS are giving you the right protection.

There may be hidden hackers mimicking your organisation and it's valuable contents. Find Shadow IT within minutes.

Our software constantly reviews, checks and provides real time data on vulnerabilities that could lead to breaches via email notification.

With AEGIS-EW your organisation is given 24/7 protection from hackers. Receive real time alerts on potential risks.

SECURE ALL COMMUNICATIONS
We help keep your communications encrypted and secure. If you have a website, email, VOIP, FTP, SSH or a managed service this is an essential tool.

We scan the dark web looking for all known usernames, passwords and personal data about you.

PROTECTION WHILE WORKING FROM HOME
Unsecured IT infrastructure can cause vulnerabilities within your network. Secure your employees digital perimeter.
Watch our short video for an overview of how we can help you to protect your digital perimeter.
Ready to take your AEGIS-EW journey to the next level?