Home
Ultimate Cyber Security Protection
AEGIS-EW
Arm yourself with knowledge, and understand what's important when it comes to protecting your perimeter. AEGIS-EW helps you to enforce Zero Trust Architecture, discover Shadow IT and manage processes such as Security Updates, Cryptographic Certificate Management and Password Threat Management.
Find out more
Services
Let us evaluate your needs and protect your business. We will tailor the best cyber protection solutions to the size and needs of your business. We strive to do this with minimum cost and disruption leaving you free to focus your energies and investments on your core business.
Find out more
Your business has hidden risks across your digital assets. Shine a light on these risk areas and take back control. Understand which aspects of your digital ecosystem can become compromised. The AEGIS Early Warning System gives you eyes in the darkness. We uncover risk areas and help guide you on remediation.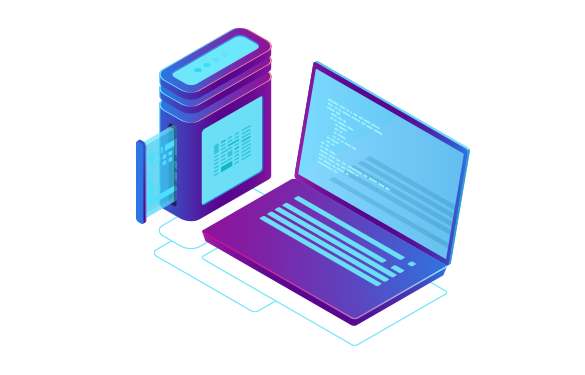 Was the total cost to organisations from ransomware attacks in 2020
% of breaches had financial motivation
Data breaches were exposed in the first half of 2020
% of cyber security breaches are human error
"The WWF- New Zealand is part of the world's largest conservation organisation focused on building a future where people live in harmony with nature. We have an incredible donor and supporter base and are incredibly conscious of our needs to secure our own and our supporters private data. AEGIS Early Warning provides us confidence that our external IT network is under constant monitoring. Any vulnerabilities are identified immediately with remedial action quickly, they get there before any potential cyber-criminals do!"
Protecting our client data is our highest priority. Aegis security software enables us to keep on top of our security needs so we can identify any potential threats and ensure all of our systems and software architecture are secure. We thoroughly recommend the Aegis early warning package to other businesses wanting to protect their client data and we are extremely grateful for Tony's generosity of time and expertise.
"Having access to the AEGIS-EW system has provided CSIA with a fantastic tool to inform us of vulnerabilities in our environment. We can take action to minimise cyber-attacks and knowing that we have this additional protection in place allows us to concentrate on our core business. Tony is a master in his field who is extremely giving of his knowledge and advice."
"Verity engaged AEGIS Early Warning System to provide regular cyber security reporting oversight to our security perimeter. We received proactive reporting highlighting digital vulnerabilities, as well as an illuminating comparison to industry standards. Realtime responsive reporting – providing both an invaluable and cost effective solution to everyday security oversight requirements and allowing us to stay in control in a transparent and responsive manner and to own our cyber security risk. Customer focused at all times – enabling our business to be ahead of the curve. Thoroughly recommended and appreciative of their support – AEGIS-EW have our back."
"ATEK and our customers expect the highest security standards. We are required to meet and maintain the rigorous Defence Industry Security Program (DISP). AEGIS – Early Warning (EW) is an affordable premium security tool we use to continually protect our perimeter. We use the data created by AEGIS-EW as evidence of our security posture for official reviews."
"As an investor in early stage deep technology companies, we are very sensitive to the security of our start-up company systems and how they protect their IP. We use the AEGIS-EW platform to continuously monitor the security health of our investment companies and to ensure that they are not susceptible to intrusion. It is critical that we maintain a strong perimeter as they build out their businesses, as their main asset is typically their novelty and how they are implementing their IP to develop a world leading product. Our observations have been that start up ventures do not typically consider the business risk of their IP being stolen or copied, and this is of course a major concern of ours as investors in that technology. The AEGIS platform provides a quick dashboard overview that gives us comfort that all is in order, and that clearly highlights risks and issues to be addressed."
"I am an IT service provider who is using AEGIS to provide cybersecurity protection for my clients. I have found the tool easy to use and an essential part of my toolkit."
Want to learn more? Reach out.